Local SEO
---
---
Launching your new business from the on paper stage to the wide world of the web is an exciting and daunting day for any small business owner. Thankfully through search engine optimization (SEO), any business, big or small, can benefit which can make a relatively small investment go a very long way, and ensure that your local market finds their way to your website's front door.
The Internet is a big place and encompasses the entire globe while your business is likely located in just one small corner of the world. This is especially true if you have a "real world" business, brick and mortar and all. Instead of spending your marketing time and dollars marketing to the whole shebang, consider using a more targeted approach such as local SEO.
What is local SEO
Local SEO techniques simply aim to get your name, website and business in front of the people that are most likely to use it – those that are physically located near it. Think of it as the local section of your yellow pages. At the end of the day, local SEO means that if your florist shop is located in Subiaco, Perth, potential customers will find your shop by searching locally. There are specific tactics and techniques that can and should be used to ensure that your SEO is targeted to a local audience.
Why is local SEO important?
According to 2009 Marketingcharts.com report titled "Great Divide' Separates Small Biz, Online Consumers," 82 percent of local consumers use search engines to find local businesses. Furthermore, more than half (57 percent) use Yellow Pages directories with 49 percent using local directories. Local consumers are going online to find local businesses. It is important to be visible in order to acquire new or existing business.
15 Marketing Techniques to Grow Your Business
1. Submit Your Website to Search Engines
The first thing you will need to do when launching a website is submit the site to search engines; Google and Bing are the major search engines to focus on. Out of the 15 techniques, this will be the easiest but one of the most important.
Tip: There are local search engines that can be of more benefit such as Yandex (for Russians), Baidu (for Chinese), and Kvasir (for Norwegians).
2. Make Your Website Easy to Use
Before marketing your website through various online channels, make sure that your meta data is accurate and follows Google's guidelines. On-site optimization includes page titles and meta descriptions. Page titles should include your business name and one or two keywords that you want your potential clients to find you with. Avoid using too many keywords and make the titles and descriptions appear natural.
Tip: Search for competitors in your area to see keywords they are using to attract Web traffic.
3. Implement Google Analytics
Web host providers will often try and bundle analytics and data packages, but the best, free analytics tool on the Web is Google Analytics. It takes less than two minutes to sign up and implement the code, and you can start collecting Web traffic data immediately. Data includes number of Web visitors, how long they browse your site, where the visitors are located, and how they arrived at your site. This is great data for fine tuning the marketing your business and  to determine the most effective channel (and geographic location).
Tip: Once your Google account starts collecting Web traffic data, map out goals for your website and begin tracking. Goals could be obtaining one form submission a day or getting 3 new subscriptions to your newsletter each week.
4. Add Your Business to Google+ Local
Adding your business to Google+ Local is the next most important technique to implement. More people search for local businesses online than anywhere else, and adding your website and business information to the Google local business directory can help. It's free and simple. Also, you can manage your listing information including business description, product/service details, photos, videos, and offers.
Tip: Make sure your Google listing has a 100 percent score; most local business don't reach 100 percent. 
5. Create Social Network Business Profiles
If you are moving your business online, a great way to spread the word about your website launch is through social networks. Sign up to the business pages of Google+, LinkedIn, Facebook, and Twitter to promote your business to your friends and networks. Make sure you claim your business URL. For example, facebook.com/mylocalbuisnes.
Not only is this at no cost, but you will also get trustworthy links from these profiles. The more trustworthy links you get to your website, the higher you will appear on Google.
Tip: Get your family, and friends to become the first to "like" or "follow" your business, and stay away from buying friends from third-parties. Build your social media presence naturally.
6. Launch an Online Marketing Campaign
The only activity on this list that has a cost is Google AdWords. Google AdWords allows you to select keywords, write online marketing ads, and attract visitors to your website based on what customers search for. Each time your ad is clicked, you will pay Google (you set the highest amount before your campaign goes live). If no one clicks your ad, you don't need to pay.
Launching a Google AdWords campaign does not have to be costly. In fact, you can start with around $15 per week, giving you a chance to decide on whether bookings increase. A benefit of using Google AdWords is that you can be very targeted to where your ads show, whether it be state or town, what age groups you want to show your ads to, what days of the week your ads will show etc.
Tip: When you create your campaign, make sure you use Ad Extensions that include local information, phone number, and Google + page.
7. Get Listed in Local Directories and Local Listings
Get listed in local directories and increase the number of trusted inbound links to your website. Most directories are free and by adding your business, you will see an increase in Web visits from potential customers. (According to Mashable, positive yelp ratings can boost a restaurant's nightly reservations by 19 percent.)
Tip: To find out where your competitor gets links from, visit opensiteexplorer.org and click on the "linking domains" tab.
8. Get Involved in Your Community
This continues to bring home to Google the relevance of your business to a specific area, especially if you're able to include links to your website (be very careful not to spam social communities, though).
If there are local forums in your field, then it's a great idea to get your business actively participating in them. By creating a profile and adding value to the forums, this continues to add relevance of your business to Google.
Tip: Try not to spam the forums or websites with links to your online business as this will only get you banned.
9. Optimize Mobile SEO and Its Accessibility
The smartphone is the new yellow pages and mobile search, as a percentage of total Web traffic increases each month. In fact, experts predict that mobile usage will overtake desktop usage by 2014. Local business thrive on mobile searches as conversion rates searching on local terms tend to be higher. Make sure your website is optimized for mobile and is easy to use. If your website appears cluttered and loads slow to a searcher, they will most likely move on to your competitor.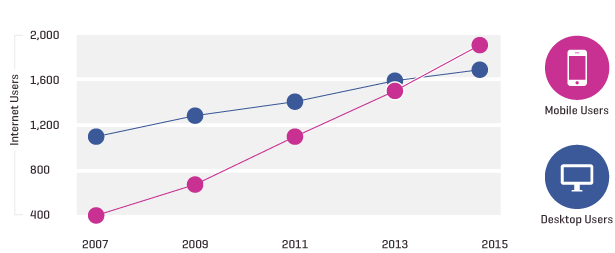 Tip: Visit your website on your smartphone and find three ways to improve the experience.
10. Add Social-sharing Buttons
In the footer of your website, make sure you add a link your Google+ Local page along with other social sharing buttons.
Tip: Make sure your email address and phone number is listed on each and every page of your footer.
11. Implement Webmaster Tools
Using webmaster tools in Google helps you identify issues with your website. By fixing these issues, you will ensure that both search engines have no issues crawling (finding) your website when a local search is made.
Implementing both tools is relatively straight forward, and your web developer should be able to support you with this.
Tip: Make sure you remember to verify your site 
12. Upload Pictures
The local directory sites like to provide users with pictures of your business. To help ensure that your business gets the best exposure, upload your own pictures. They don't need to be of a professional quality but they will represent your business, so make sure they are decent.
Tip: Save your photo with a filename that includes your business name and a keyword.
13. Ask for Reviews
Most local sites and directories allow customers reviews. Other than Yelp, most are supportive in requesting reviews. Customer reviews, whether good or bad, make your business more credible to future customers.
Research shows that having at least five reviews in Google+ Local is the magic number where the reviews may start to help with rankings. However, since the recent Google Places move to Google+ Local, reviewers are required to have a  Google+ account.
Tip: Use your website, invoices, thank you pages, and email communication to ask your customers to review your business. 
14. Launch a Blog
Write about your industry, your talent, your services, and promote it in all channels. Blogging not only helps increase awareness of your business, but it also improves your writing. You will learn more within your field (become an expert!), and it is a great way to acquire new links to your website.
Tip: Link your Facebook page and blog by adding the RSS reader application in Facebook, making sure that your blog posts will show up on your Facebook page each time a new post is published.
15. Be Consistent
Each time you add your website and business information to a local directory, social network, or forum, make sure you be consistent with your business name, address, telephone number, email address, website link, and business description.
Tip: Create a file that you can use to copy and paste the information from to make sure all listings are the same.
---
---